At NES, we want to ensure that all of our students can live life in all of its fullness both academically and personally (within school and beyond the school gates).  Our vision statement is:
"I can do all things through Christ who strengthens me".
Philippians 4:13
 We believe that that we can find the strength to thrive; through drawing on the strength and comfort that our faith provides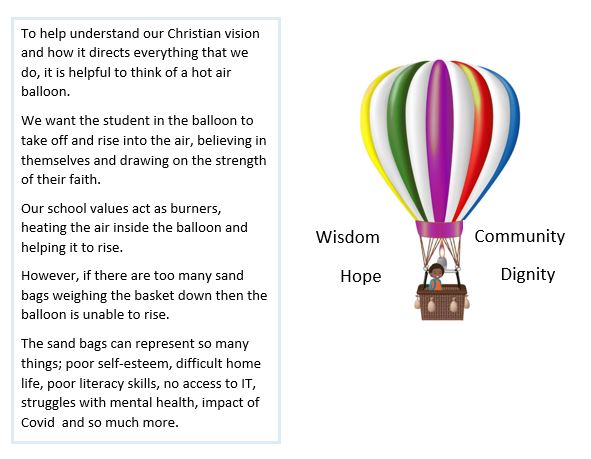 When we think about how we embody the school's Christian vision, we start by focusing on the 'sand bags' that we are working tirelessly to remove to ensure that our students have the HOPE to believe that they can succeed and thrive.